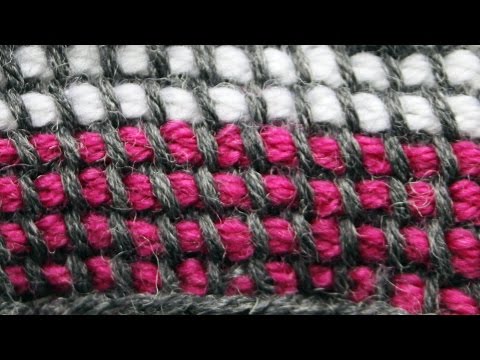 Tutorial for using a double ended Tunisian crochet hook to crochet in the round in two colours. You need a double ended crochet hook, here are some examples of those: http://amzn.to/2i1vghu

This kind of Tunisian crochet creates clear lines in the different colours. Step by step tutorial. Tunisian crochet in the round can be used for mittens, hats, bags, cushion covers etc.

Join my crochet FACEBOOK GROUP for more ideas! https://www.facebook.com/groups/croch...

Here's a link to the crochet hooks I love to use, with grip handles: http://amzn.to/2Cc7oDA

If you are not sure how many stitches you need for a crochet project, check out my free stitch calculation guide at http://resources.knit-crochet-blog.co... ! This method works well for all stitches.

Join a great monthly YARN CLUB: https://mbsy.co/lLG6L

(Affiliate link which means if you purchase, I get a small commission)

We are a participant in the Amazon Services LLC Associates Program, an affiliate advertising program designed to provide a means for us to earn fees by linking to Amazon.com and affiliated sites.