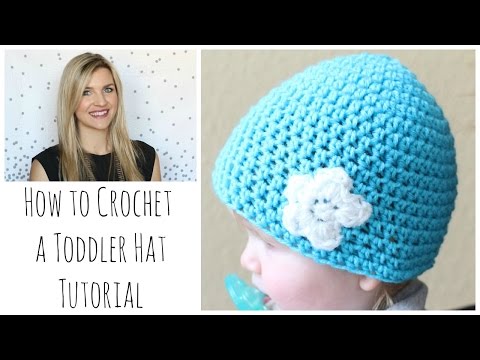 Subscribe for more great DIY's! http://bit.ly/MelanieHam
Check out More Crochet Tutorials! http://bit.ly/Crochettutorials

Thank you for watching this video on how to crochet a toddler size hat using the half double crochet stitch.

Follow me on Social!
Blog: http://www.melaniekham.com
Facebook: https://www.facebook.com/melaniehamde...
Twitter: https://twitter.com/#!/melanieham
Pinterest: http://pinterest.com/melanieham/
Instagram: http://instagram.com/melaniekham
Snapchat: MelanieKHam

WRITTEN INSTRUCTIONS:
http://www.melaniekham.com/how-to-cro...

FREE women's size Pattern when you join my Newsletter!.
https://madmimi.com/signups/124360/join

The video for the crochet flower featured on the cover.
http://youtu.be/lfHRD29A-qwlist=UUXr...

The crochet hooks I use
http://amzn.to/1yLvpV3

Some good yarn options for this pattern
http://amzn.to/1xeS00J

http://amzn.to/1xeS2Wo

http://amzn.to/1GlVm3J

*This post contains affiliate links. It costs nothing for you, but helps me to purchase craft supplies for videos. THANK YOU for the support!