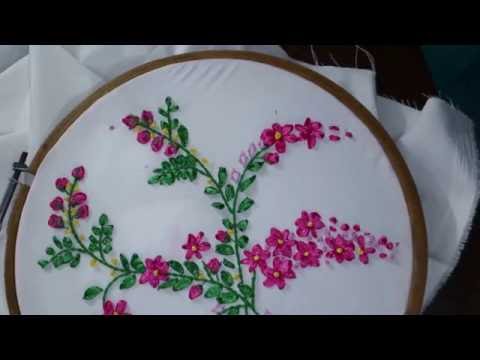 Please watch: "one stroke painting for beginners.How to paint daisy with filbert brush . painting techniques."
https://www.youtube.com/watchv=hAtnv...
-~-~~-~~~-~~-~-

Ribbon embroidery tutorial.
stem stitch, french knots,open lazy daisy, ribbon works are used in this project. Thank you for watching. Please subscribe, like and share. keep on watching for further uploads. Thank you.