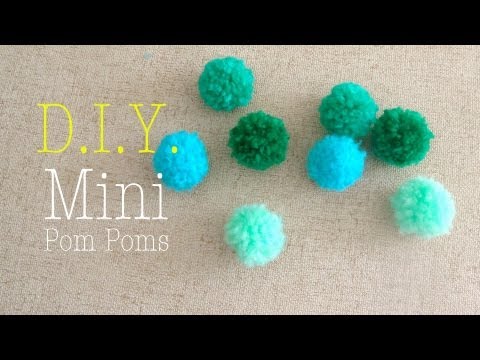 Super easy way to make adorable, fluffy mini yarn pom poms for any kind of crafting project using just yarn, scissors, and a fork!
Click to SUBSCRIBE and get in on the latest in DIY project tutorials here at GiddyUp Workshop: http://www.youtube.com/channel/UCMCt4...

Follow GiddyUp Workshop on Pinterest:
http://www.pinterest.com/ritavt/giddy...

"Breaktime" Kevin MacLeod (incompetech.com)
Licensed under Creative Commons: By Attribution 3.0
http://creativecommons.org/licenses/b...

Enjoy and Giddy Up!